2023 CSHL Genome Informatics Conference, Dec. 6-9, Abstracts Due Sept. 22
SorghumBase Team
5 September 2023
The Genome Informatics Conference will take place at Cold Spring Harbor Laboratory from December 6 – 9, 2023. Virtual participation is available to those not giving poster or oral presentations. The Keynote Speakers will be Sean Eddy, from HHMI and Harvard University, and Nicole Soranzo, from the Wellcome Trust Sanger Institute, UK. Meeting topics will include:
PanGenome

Genome Assembly and Sequencing Algorithms

Variant Discovery

Microbial and Metagenomics

Single Cell and Spatial Omics

Functional Genomics
Six outstanding graduate students will be awarded full conference registration scholarships by the James P. Taylor Foundation for Open Science. Applications are due by September 15 and can be submitted at the Genome Informatics page on the foundation website. Abstracts are due September 22. Regular registration ends at 5 PM on December 1. For more information visit the conference website.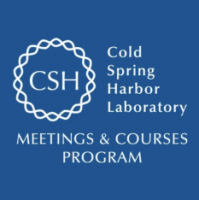 ---